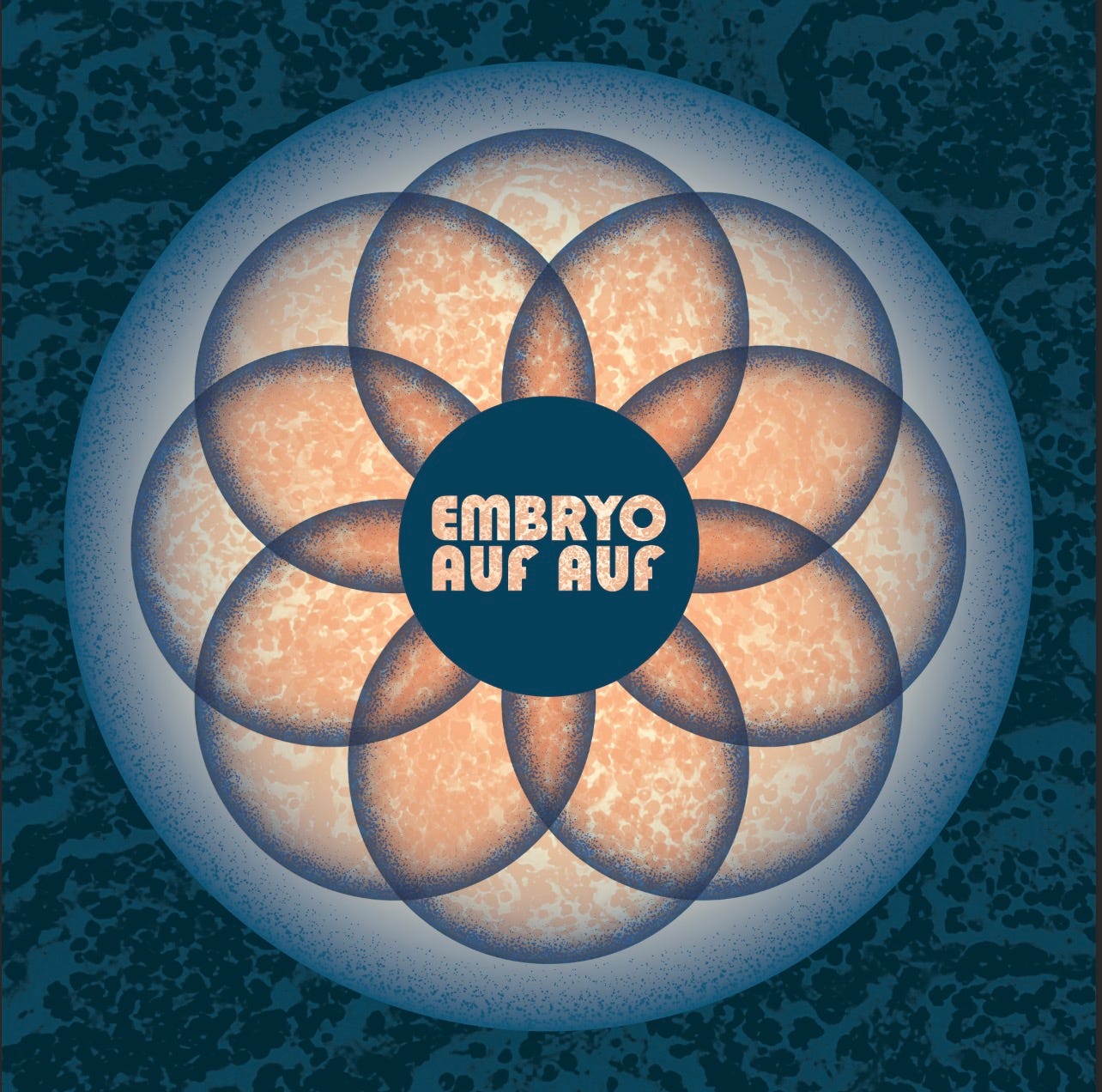 new album "Auf Auf" download and vinyl
The late Christian Burchard, who founded the Embryo ensemble in 1969, loved the slogan Auf Auf, German for Up, Up, or Keep On Going. Anyone with anything more than a passing interest in the German Krautock scene of the 1970s and 1980s knows that Burchard followed that intent, all around the world, tirelessly seeking out new sounds and inspirations and creating a catalog of music unlike most anything else the world has ever heard.
Madlib has often said Embryo is his favorite rock band. Of course the hip-hop-producer-with-the-deepest-musical-knowledge knows Embryo is more than just a rock band –


live behind the green door vinyl & download
As it is the first LP release after the passing of Christian Buchard, the founder and source of Embryo, this record is a milestone for the artists, especially for his daughter Marja Burchard. Each track on this record is taken from the original live streaming session that was recorded back in May 15, 2020 at Import Export, Munich.

Marja Burchard - Vibraphone, Organ,Rhodes,Trombone, Voice, Kalimba
Maasl Maier - Electric Bass, Synthesizer
Sebastian Wolfgruber - Drums, Percussion, Bremstrommel

live at Rochus Kapelle cd & download
This is a Live Recording from Oktober 2018.
It was the first meeting with the Syrian Oud Player Abathar Kmash.
MARJA BURCHARD : Vibraphone, Rhodes, Organ,Trombone, Accordion, Santoor, Voice
ABATHAR KMASH : Oud
MAASL MAIER : Bass, Sopran Sax, Percussion
JAN WEISSENFELDT : Guitar
JAKOB THUN : Drums, Percussion

IT DO vinyl, cd &download
100 years of dada and a half-century of Embryo - Two good reasons for Embryo to celebrate and a perfectly good reason for a new record. "Do It", one of the slogans of the beatniks and hippies of the sixties, has been and still is a statement enormously important to Embryo. Inspired by dada, the group has changed the slogan to "It Do" and has named their new album accordingly....